RESIDENTIAL AND ART CENTER
Graduation project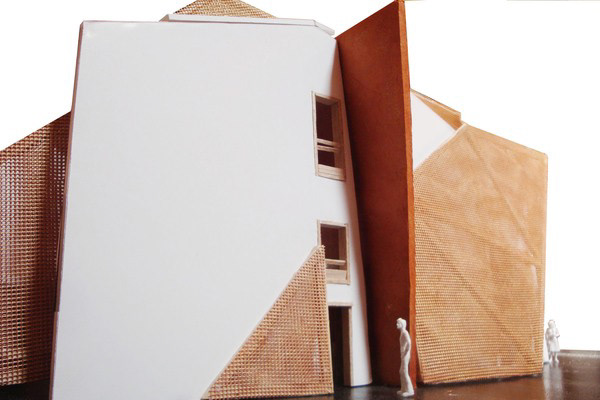 I spent 8 Months on ,y graduation project from the design phase, through preliminary outline to the final design.
The clients are artists, one working in the Fabre museum in Montpellier, and the other one working as a sound & lighting engineer at a Theatre des 13 Vents.
They have an association which includes differents artists, actors, illustrators, and painters.
They would like to have a place to create, promote and share their art.
Redevelopment of the ground floor of a private house.
The request : 
create differents parts
- artist residency
- showroom
- auditorium with a capacity of 40 people.
Space : 200 square meters.

The particularity of this project is the circulation, especially the relation between private and public. 
How to coordinate these circulations.
How to create 4 functions in 200 square meters.
The project is the creation of an art space.
In the existing the ground floor is a linear, rigid and traditional space.
The clients are artists who want to give a strong identity at the house and to create a place of art.

I took inspiration from a canvas of Morellet with notions of : 
full, empty
dynasmism
diagonals and obliques


Second work:  Volume in 3D  researches models    
with reference to the work of Peter Eisenman : House X.

Line and dynamic have an impact on the ground floor, firts floor, second floor, and the roof.
Reference : Peter Eisenman house X
full/empty 
lines 
dynamics
Research: 2D and 3D
The concept of lines and dynamics emerge in the facade and in plans and elevations.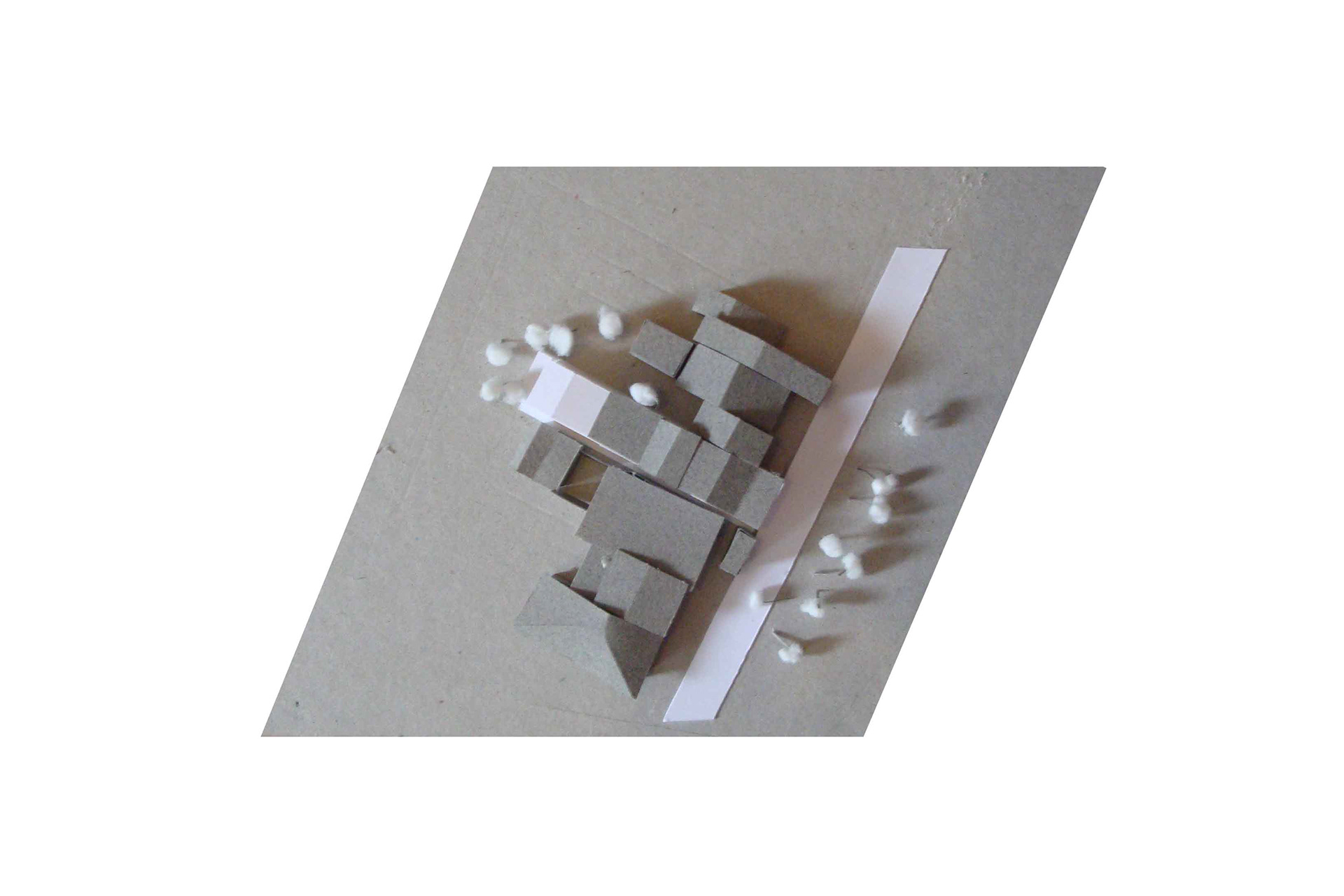 2 levels
The ground floor :  garage of 80 square meter with large sliding door : 3.8 meter by 4.5 M and a garden of approximately 70 square meters.
The first floor : living room and a kitchen.
The second Floor : bedrooms sleeping areas.
3D projections of the project development

Existing                                    

Concept
Sections - vertical projections


Two doors.
The first one is for public circulation, which is lead the public into the showroom.
The other one is for a private circulation, and also for an artist circulation.
 There is an intermediate space that serves the workshop, showroom and the private door for the clients.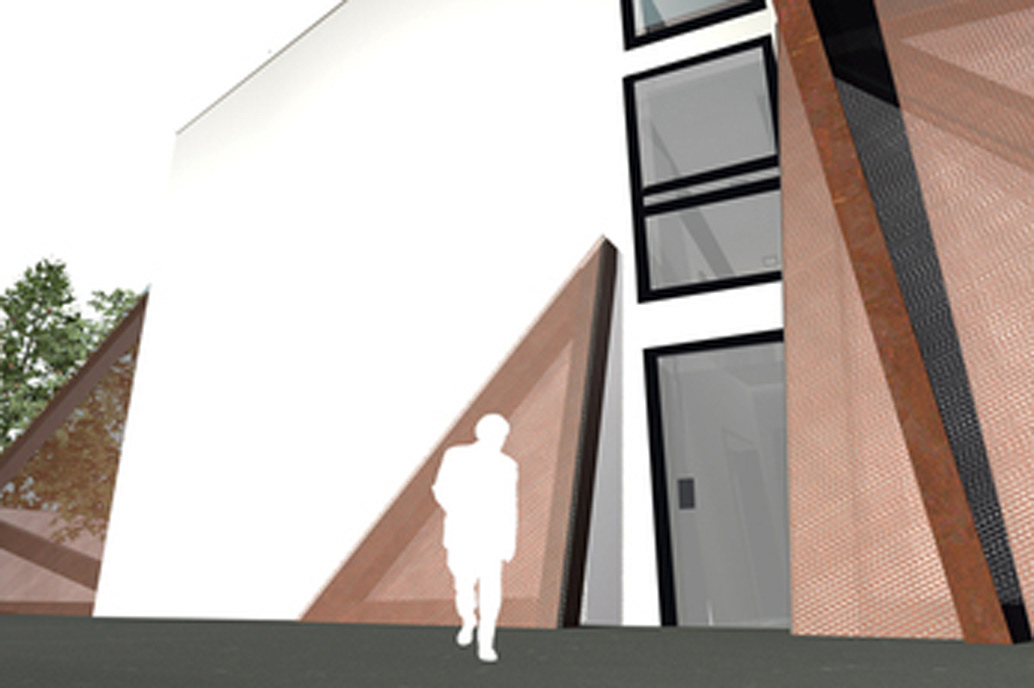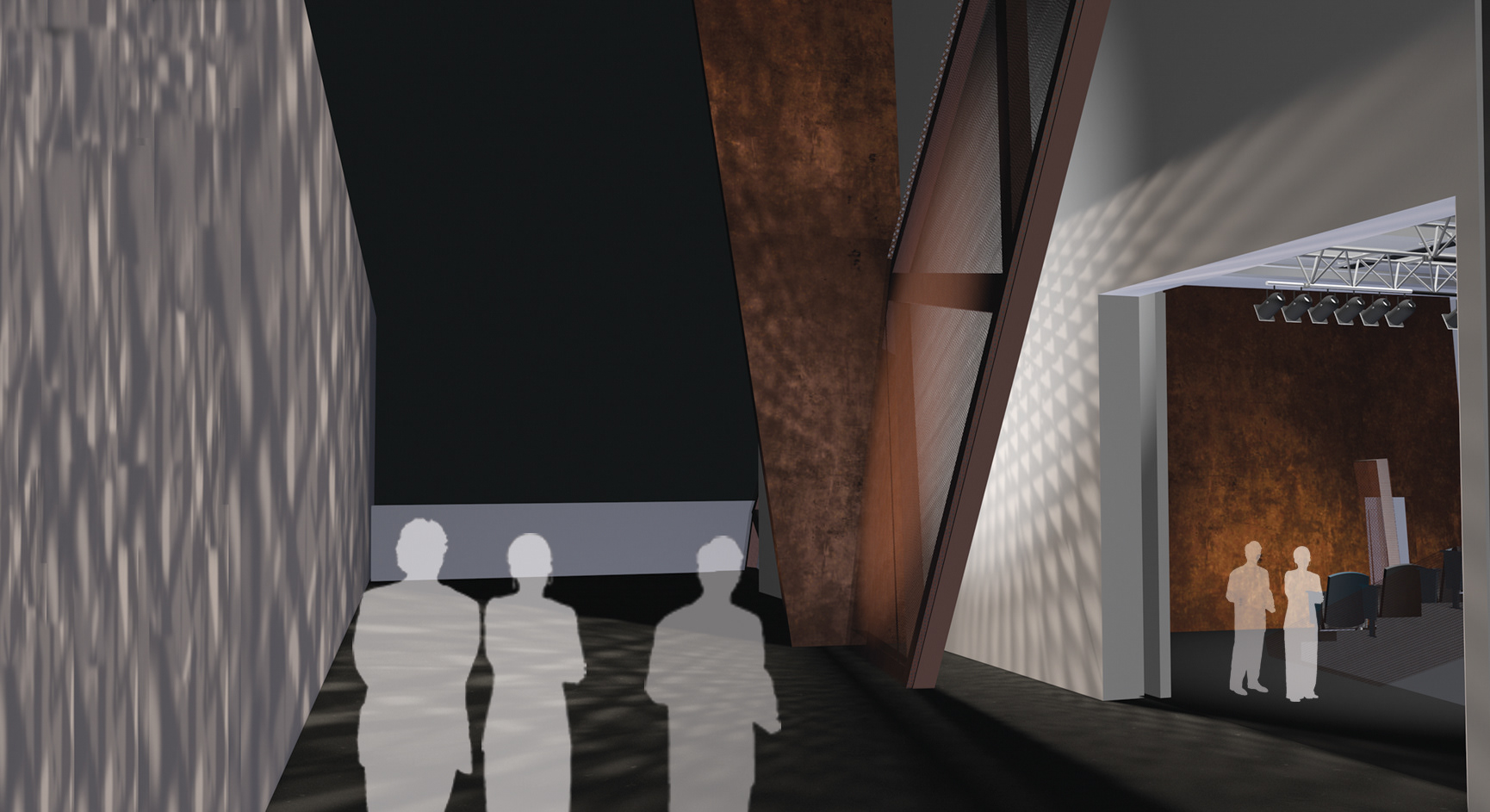 The oblique is a concept made ​​from a strong gesture, it breaks the linearity of the plan. The space and the circulation are changed.
Two walls are created at the front. 
They ensure a strong signal.
One of them is made ​​in metal mesh and leads the audience into the theater.
The second one is from inside into outside and intersects the South west facade of the building.
Building in Corten, it separates and collects spaces.
It extends from the ground floor up to the roof.
It is a visual screen and a drawing sculptural volume both present and transparent, it creates a dynamic facade.
The light and shadow create an environment of theatre show.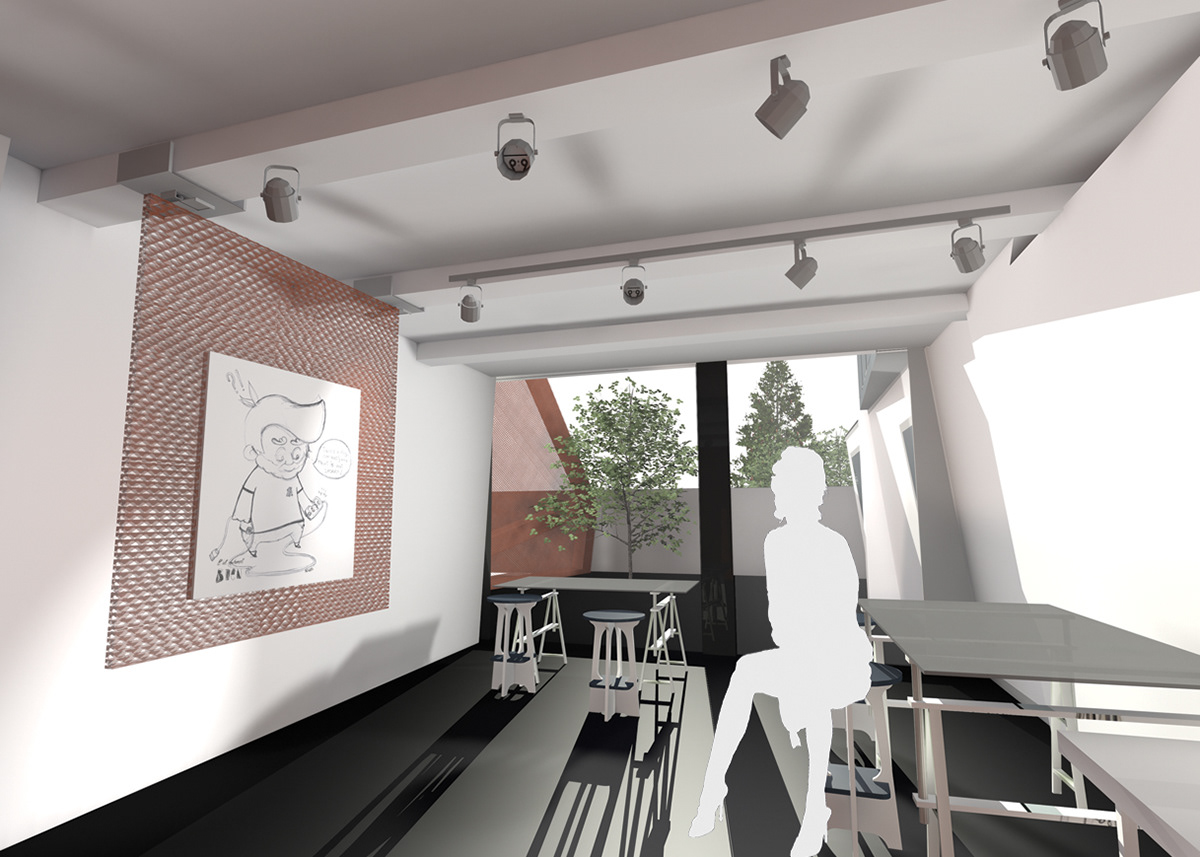 200 square meter
The garage space is refurbished in the showroom and auditorium.
interchangable space = telescopic seating
We can change the space and create an exhibition room.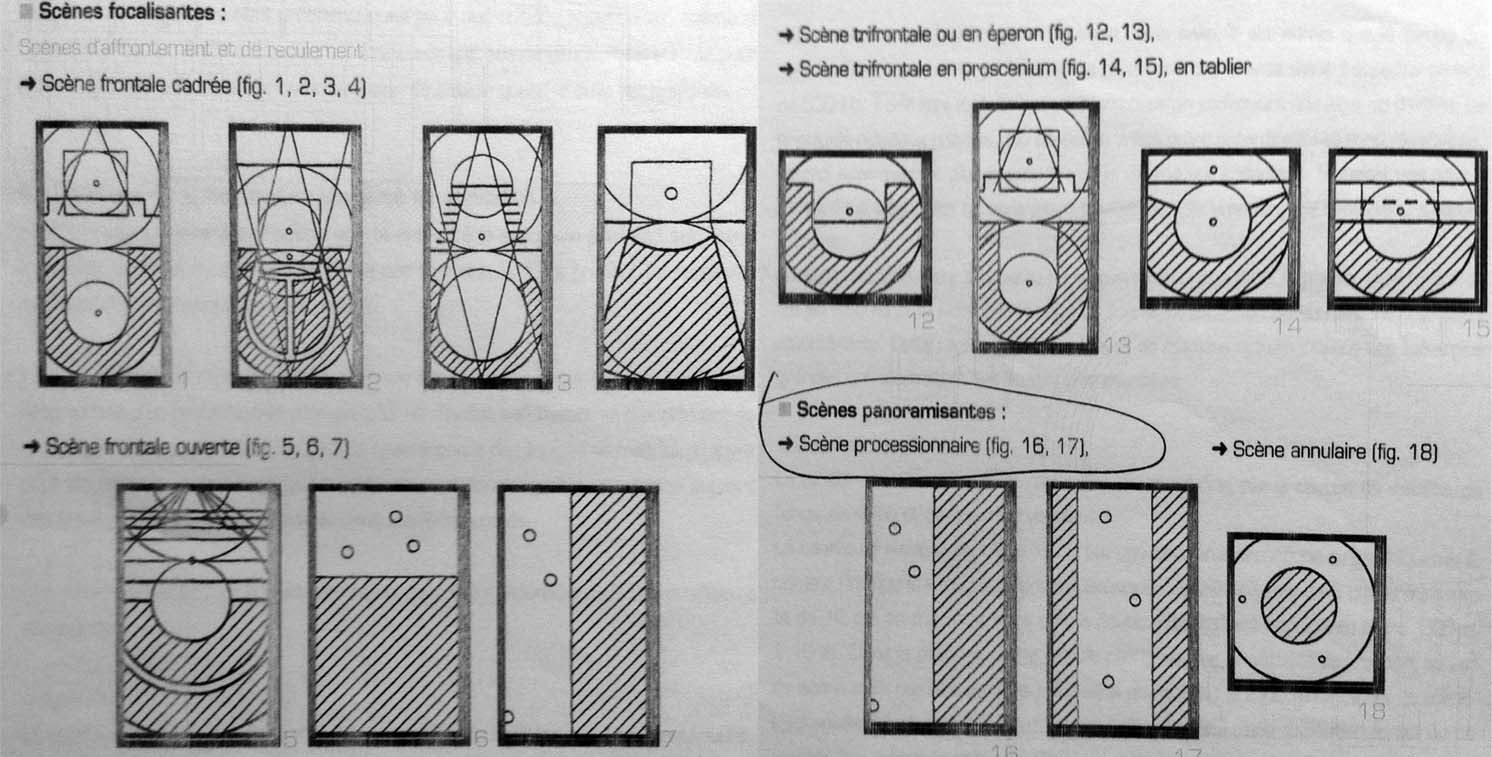 First floor
The living room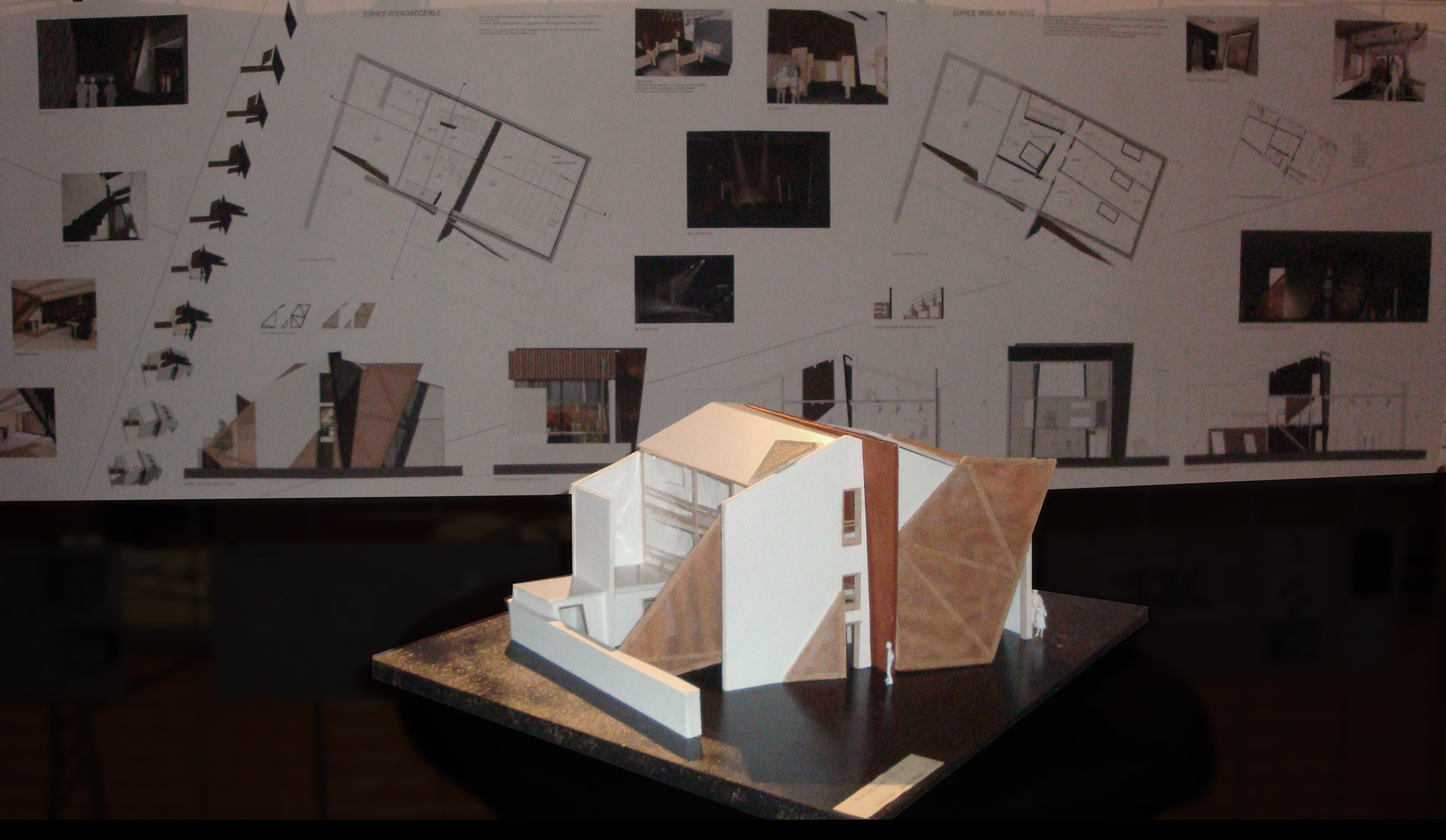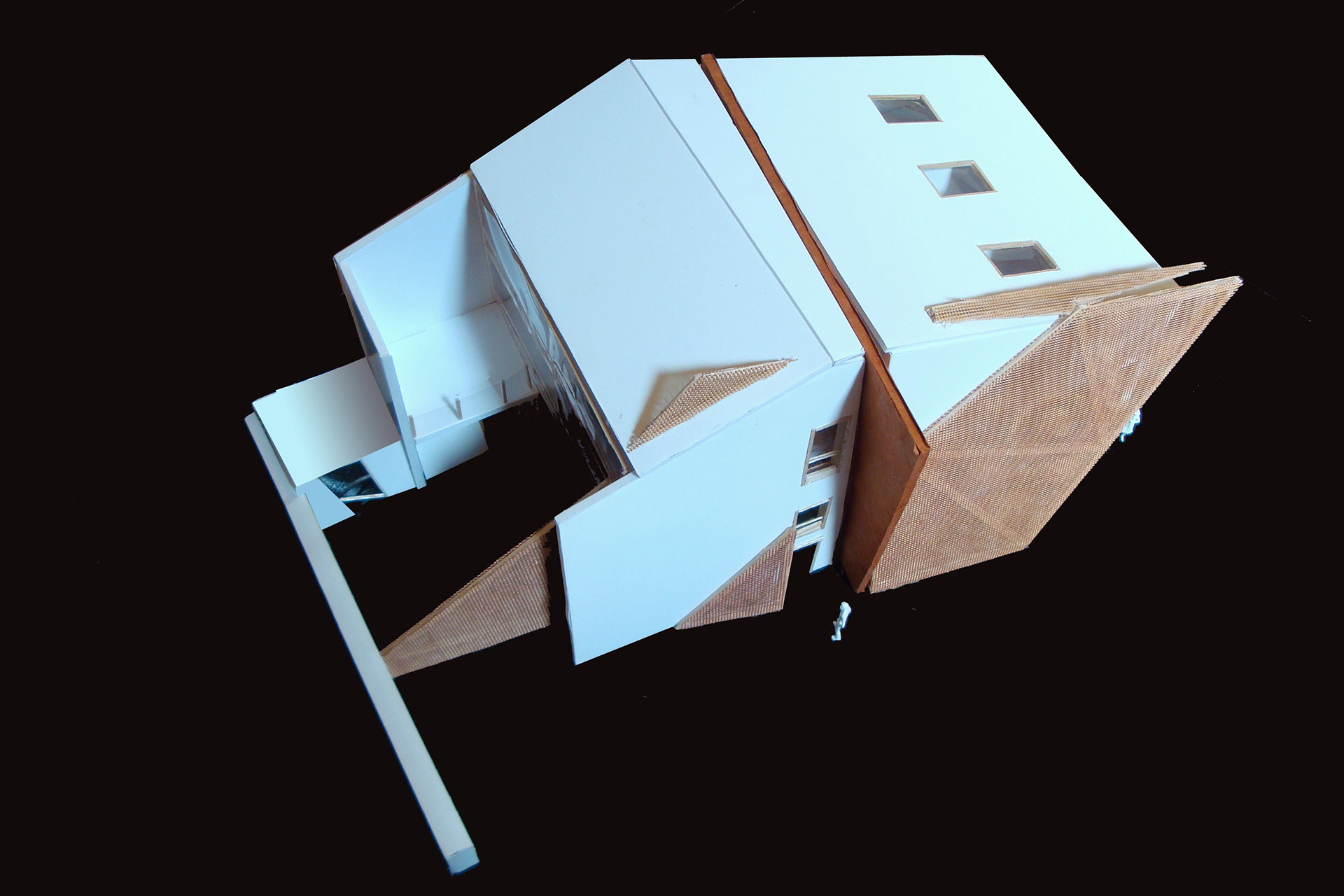 Foam board /
rhodoîd / painted mosquito netting